 Supporting healthier lifestyles and longevity
Obstructive sleep apnea (OSA) affects an estimated 1.5 billion adults globally.1  It imposes a significant risk of developing chronic health conditions, including hypertension, heart failure, arrhythmias, coronary artery disease, stroke, metabolic syndrome, type II diabetes, depression, cardiac arrest and respiratory failure, cancer, and a shorter lifespan.
Untreated OSA impairs quality of life with diminishing relationships, excessive daytime sleepiness, workplace errors and productivity loss, traffic accidents, and healthcare costs and liabilities.2,3  Early OSA intervention helps improve quality of life and avoid the hefty financial burden (estimated USD 153,477) in managing related complications every year.4 
Intelligent airway pressure therapies that support remote medical monitoring and offer a range of ergonomic masks can improve sleep duration, experience, comfort, and confidence in maintaining a healthier lifestyle.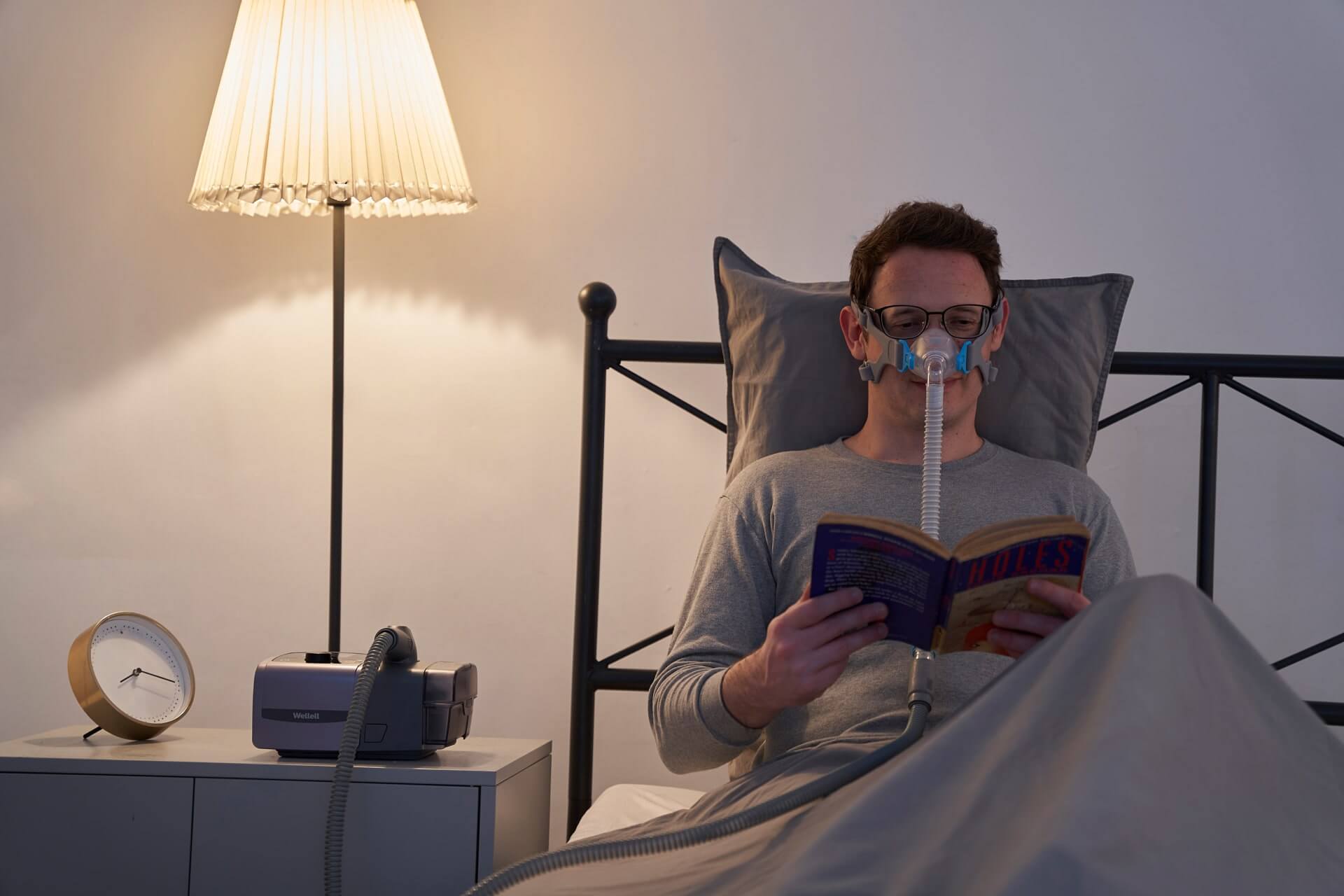 Reliable pressure and mask comfort improve experience.
Consistent and auto-personalisingchoking and non-claustrophobic) improves user comfort, experience, and compliance.6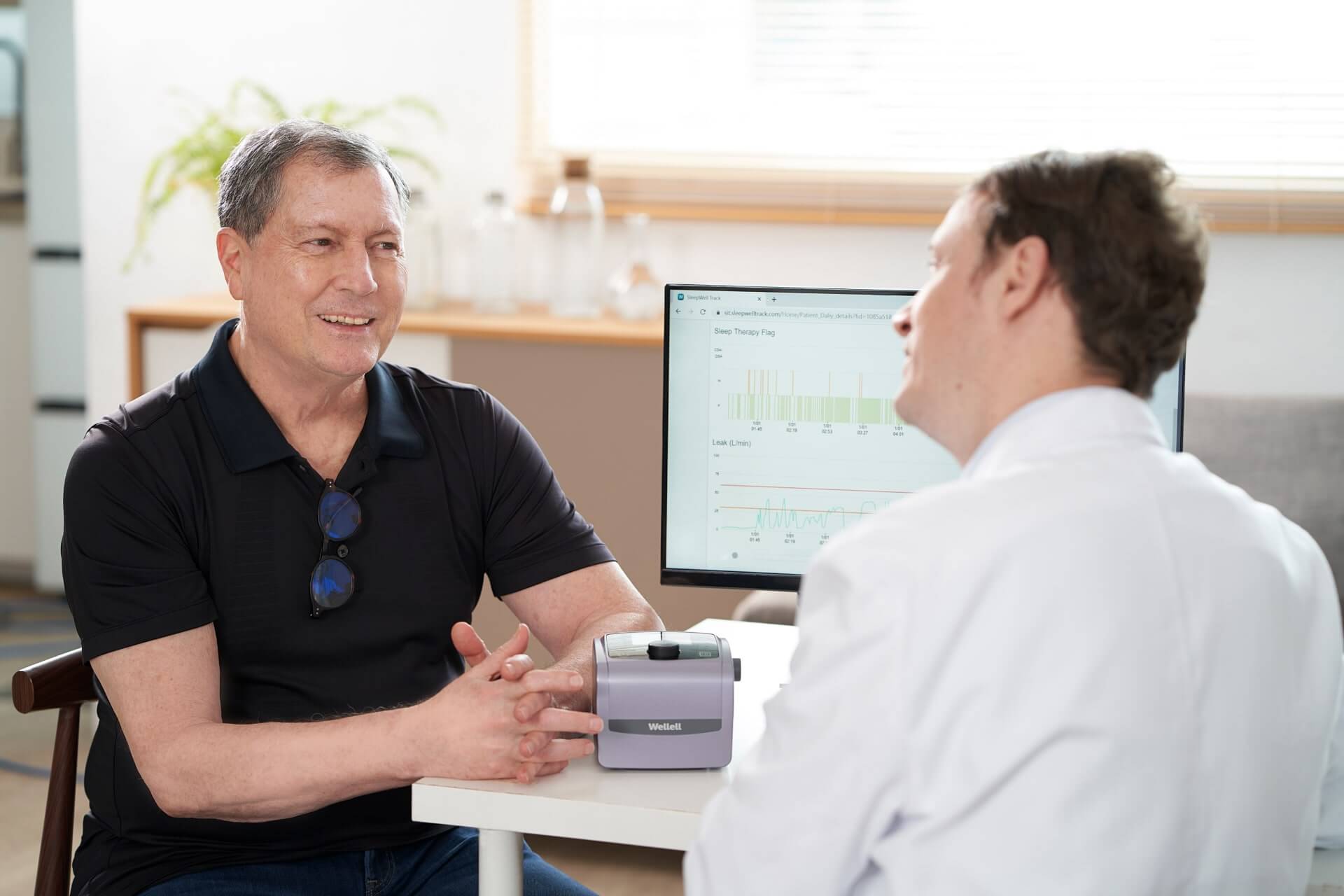 Instant access to feedback and tools raise satisfaction.
IoT and telemedicine remotely connect users to instant therapy feedback, professional advice, and support tools, significantly reinforcing user satisfaction, confidence, and adherence to CPAP, while saving money on doctor visits, transportation, and work absences.7 
Are you interested in this product?
Reference
Benjafield AV, Ayas NT, Eastwood PR, Heinzer R, Ip MSM, Morrell MJ, Nunez CM, Patel SR, Penzel T, Pépin JL, Peppard PE, Sinha S, Tufik S, Valentine K, Malhotra A. Estimation of the global prevalence and burden of obstructive sleep apnoea: a literature-based analysis. Lancet Respir Med. 2019 Aug;7(8):687-698. doi: 10.1016/S2213-2600(19)30198-5. Epub 2019 Jul 9. PMID: 31300334; PMCID: PMC7007763.
Arredondo E, Udeani G, Panahi L, Taweesedt PT, Surani S. Obstructive Sleep Apnea in Adults: What Primary Care Physicians Need to Know. Cureus. 2021 Sep 9;13(9):e17843. doi: 10.7759/cureus.17843. PMID: 34660049; PMCID: PMC8501746.
Knauert M, Naik S, Gillespie MB, Kryger M. Clinical consequences and economic costs of untreated obstructive sleep apnea syndrome. World J Otorhinolaryngol Head Neck Surg. 2015 Sep 8;1(1):17-27. doi: 10.1016/j.wjorl.2015.08.001. PMID: 29204536; PMCID: PMC5698527.
Streatfeild J, Hillman D, Adams R, Mitchell S, Pezzullo L. Cost-effectiveness of continuous positive airway pressure therapy for obstructive sleep apnea: health care system and societal perspectives. Sleep. 2019 Dec 24;42(12):zsz181. doi: 10.1093/sleep/zsz181. PMID: 31403163.
Gonzaga C, Bertolami A, Bertolami M, Amodeo C, Calhoun D. Obstructive sleep apnea, hypertension and cardiovascular diseases. J Hum Hypertens. 2015 Dec;29(12):705-12. doi: 10.1038/jhh.2015.15. Epub 2015 Mar 12. PMID: 25761667.
Borel JC, Tamisier R, Dias-Domingos S, Sapene M, Martin F, Stach B, Grillet Y, Muir JF, Levy P, Series F, Pepin JL; Scientific Council of The Sleep Registry of the French Federation of Pneumology (OSFP). Type of mask may impact on continuous positive airway pressure adherence in apneic patients. PLoS One. 2013 May 15;8(5):e64382. doi: 10.1371/journal.pone.0064382. PMID: 23691209; PMCID: PMC3654912.
Isetta V, Negrín MA, Monasterio C, Masa JF, Feu N, Álvarez A, Campos-Rodriguez F, Ruiz C, Abad J, Vázquez-Polo FJ, Farré R, Galdeano M, Lloberes P, Embid C, de la Peña M, Puertas J, Dalmases M, Salord N, Corral J, Jurado B, León C, Egea C, Muñoz A, Parra O, Cambrodi R, Martel-Escobar M, Arqué M, Montserrat JM; SPANISH SLEEP NETWORK. A Bayesian cost-effectiveness analysis of a telemedicine-based strategy for the management of sleep apnoea: a multicentre randomised controlled trial. Thorax. 2015 Nov;70(11):1054-61. doi: 10.1136/thoraxjnl-2015-207032. Epub 2015 Aug 26. PMID: 26310452.